So if education is so important, why isn't it a subject in school?
In our first school we learned things without having to think about it too much – in a way you were being prepared for work in a senior school. To cut a long story short you were gaining skills that would be useful.
In later grades the process continued but became more difficult – you had to start thinking for yourselves more and more.
When it comes to studying in High School, you will be expected to think for yourself almost all the time – your teachers will help you all the way but YOU will have to take control of your own learning.
Strangely enough, very few schools teach you HOW to learn!
This guide has been designed to do just that. It should help you work out sensible solutions to any problems you may come across as you work towards the qualifications you will need.
Remember, everyone is different – no one approach will prove successful for everyone. Each unit of this guide has been tried and tested – use the information to find out what is best for YOU.
Click on the following links and start your real education now! As this is a COMPLETE guide it's best to do this in order.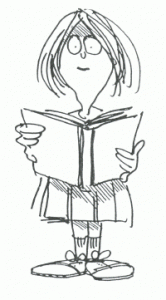 Go for it!
By Ian Graham, igdirect@yahoo.co.uk