Nick Vujicic has no arms or legs but has come to terms with his lot in life and he delivers this very inspirational speech.
---
Full Name: Nicholas James Vujicic
Born: 4 December 1982 in Melbourne, Australia
Status: Married
---
Video length: 2.37 minutes
Nick is limbless, missing both arms at shoulder level, as well as legs. Where legs are located, he has a small foot with two toes.
Being bullied at school for his limbless disability, Vujicic grew depressed and by the age of eight, contemplated suicide. At age ten he tried to drown himself in his bathtub, but did not go through with it out of love for his parents.
After praying to grow arms and legs and initially complaining to God that if he did not reply to his prayers he would not praise him indefinitely; Vujicic eventually realised that his accomplishments could inspire others and became grateful for his life.
He began to master the daily tasks of life. He learned to write using the two toes on his left foot with a special grip that slid onto his big toe. He learned to use a computer and type using the "heel and toe" method. He learned to throw tennis balls, play drum pedals, get a glass of water, comb his hair, brush his teeth, answer the phone and shave.
Vujicic graduated from Griffith University at the age of 21 with a double major in accountancy and financial planning. Subsequently he became a motivational speaker, travelling internationally and focusing on teen issues. Having addressed over three million people in over 24 countries on five continents, he speaks to corporate audiences, congregations and schools.
Nick currently lives in Los Angeles, California, United States. On 12 February 2012, he married his fiancee, Kanae Miyahara. In August 2012 it was revealed that they are expecting their first child.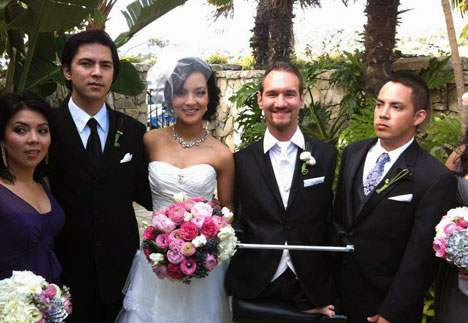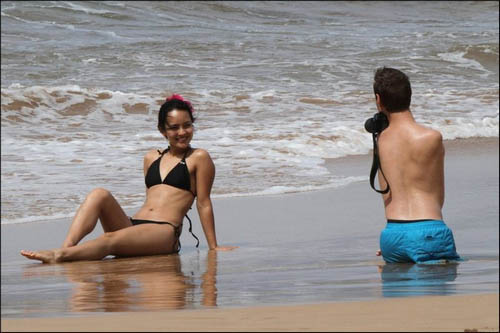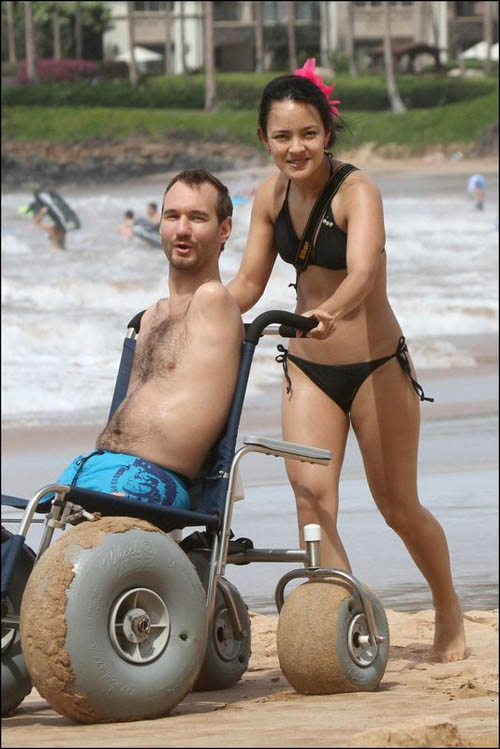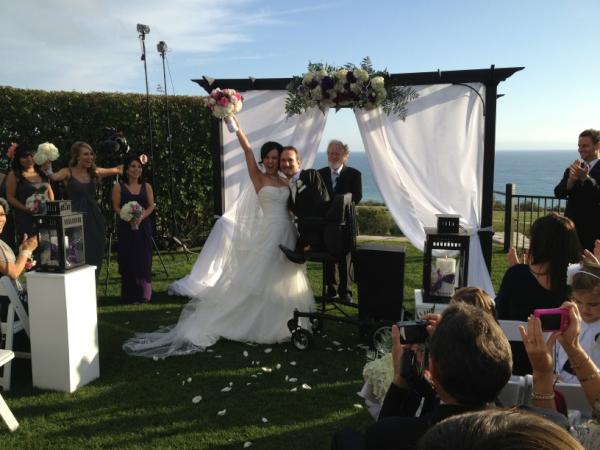 Last updated: September 03, 2013